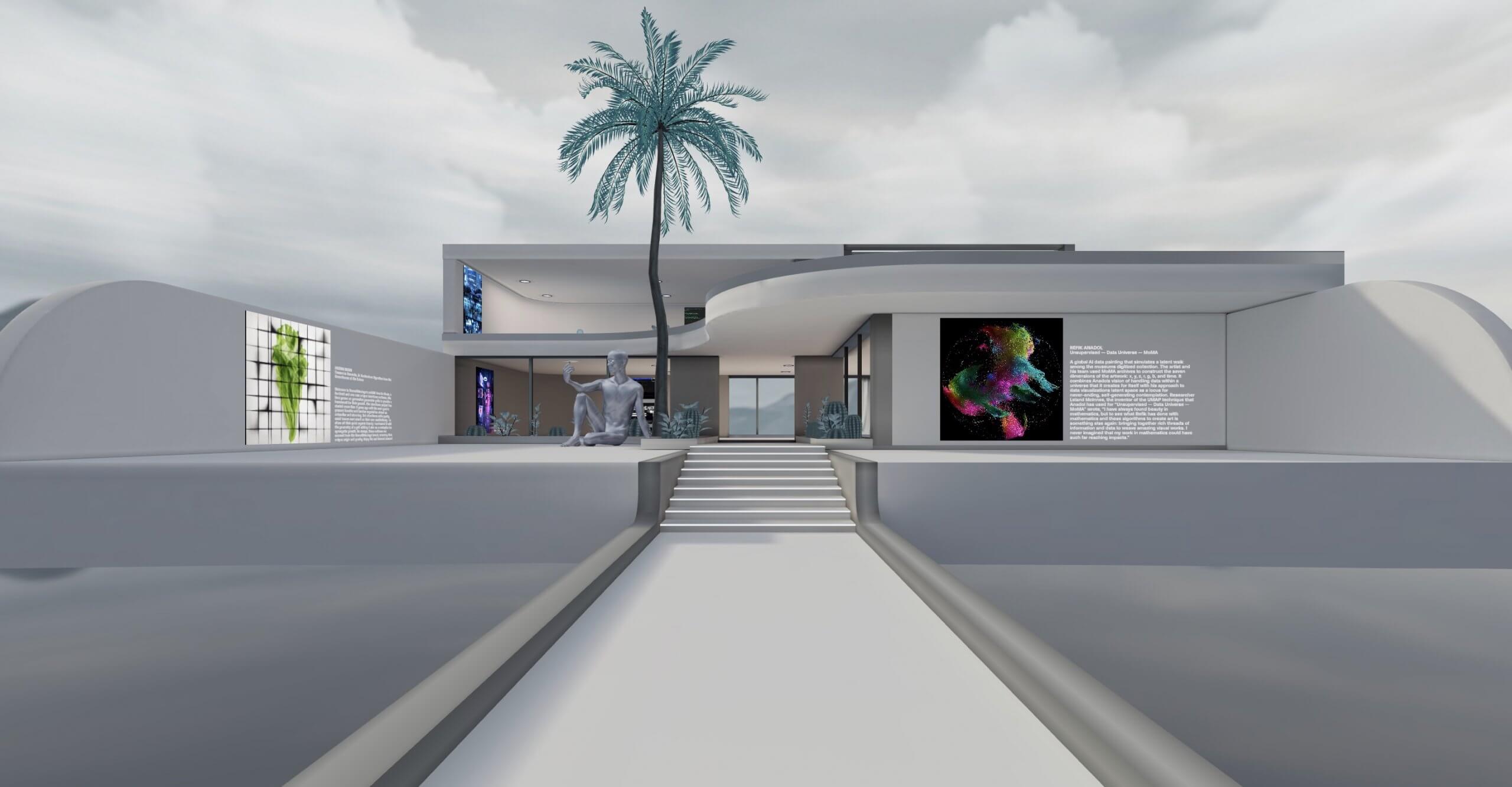 About Us
"We envision a decentralized future where creators excel in the ever-evolving Web3 landscape with their NFT-centered communities, and collaborate with forward-thinking players in business and technology to unlock previously unimaginable possibilities"
Since 2015, bang. Prix has provided the support and mentorship to 57 creators in the development of their projects which intersects art, design, technology and science and showcased them to thousands of audiences in 14 exhibitions in Turkey and abroad.
In its seventh year, bang. Prix evolved into a dedicated platform that aims to assist digital artists in effectively navigating the dynamic realm of Web3 technologies, while also helping them establish their own communities centered around NFTs. Our primary objective is now to amplify the global recognition of emerging artists by presenting their creations alongside well-established artists from the esteemed bang. Prix collection. This presentation occurs within virtual art exhibitions and shows in the metaverse. By embracing the digital realm wholeheartedly, the bang. Prix offers a space for artists to display their artworks, connect with a diverse worldwide audience, and participate in groundbreaking collaborations with fellow artists.
On the other side; as a part of its Web3 based new strategy, bang. Prix also organizes seminars to facilitate the collaboration between people in the world of art, culture, creativity, business and technology seeking to enter the realm of Web3.
This interaction fosters the co-creation of exceptionally unique concepts, enabling them to transform their audiences and clientele into thriving communities. Together, they harness the potential of previously inconceivable opportunities that are inherent to the Web3 landscape.
bang. Prix is an initiative of ArtBizTech in collaboration with UXservices.