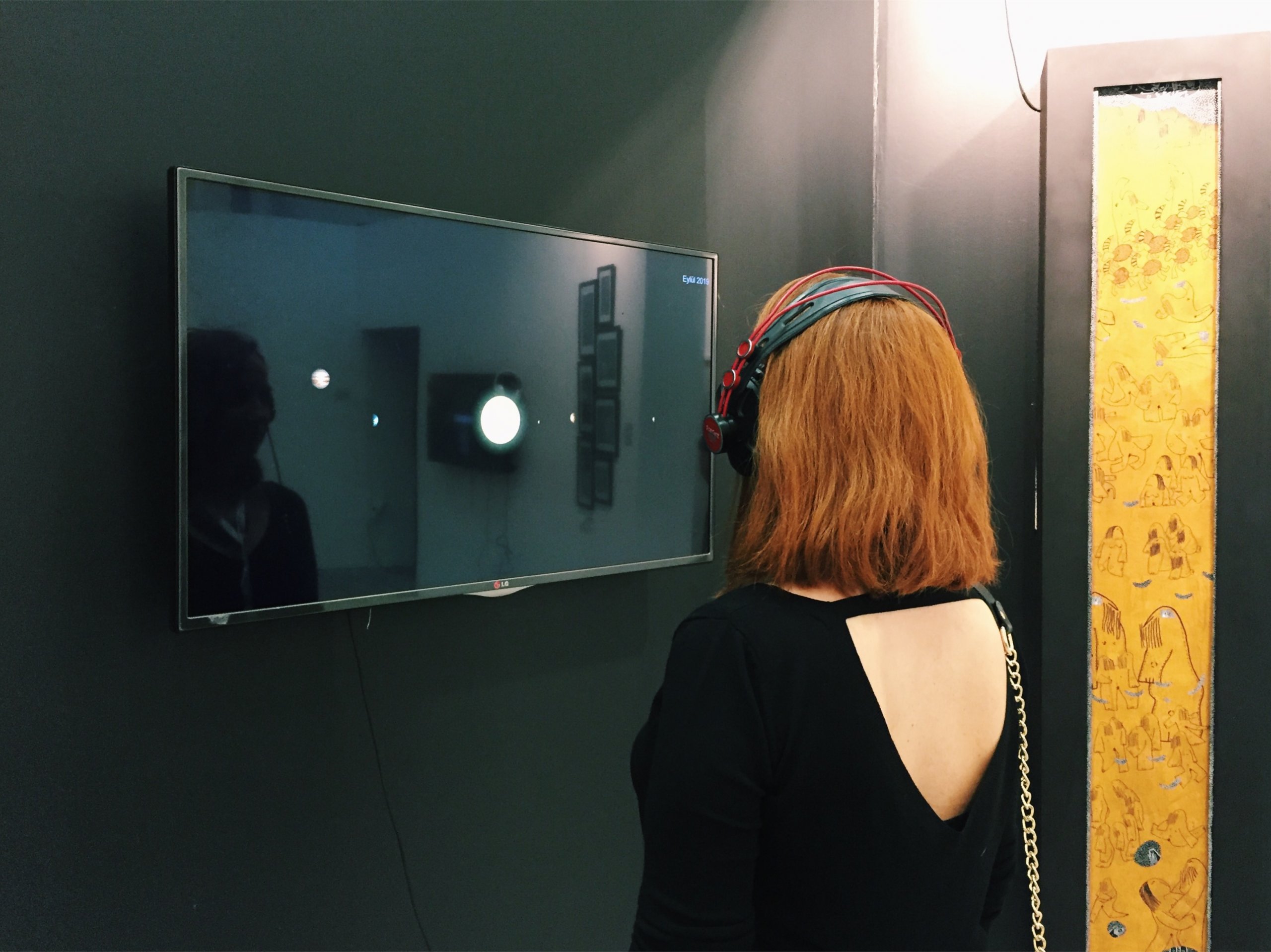 Out of the Way
Can today's forms shed light on the future?
bang. Prix participated in 27th Istanbul International Art Fair in collaboration with GaleriBu, which took place at Tüyap Congress and Exhibition Center. The art fair was themed Artist Utopia and was held alongside the Istanbul Book Fair.
Galeri Bu and bang. Prix's collective exhibition was titled Out of the Way, and featured artists from both the gallery and the program, combining both plastic and digital arts. 
Artists
Arif Akdenizli, Berk Yuksel, Dogukan Cigdem, Eda Emirdag, Elif Esen & Nese Topcuoglu, Ersin Ozturk, Gokcen Dilek Acay, Gozde Gurel, Haydar Akdag, Ipek Yeginsu, Izgi Ozant, Kerem Agra, Merve Dundar, Oguz Emre Bal, Ozgur Balli, Saliha Yilmaz, Umut Yalim.
Curator
Gencer Uçar & Esra Özkan