Community Building with NFTs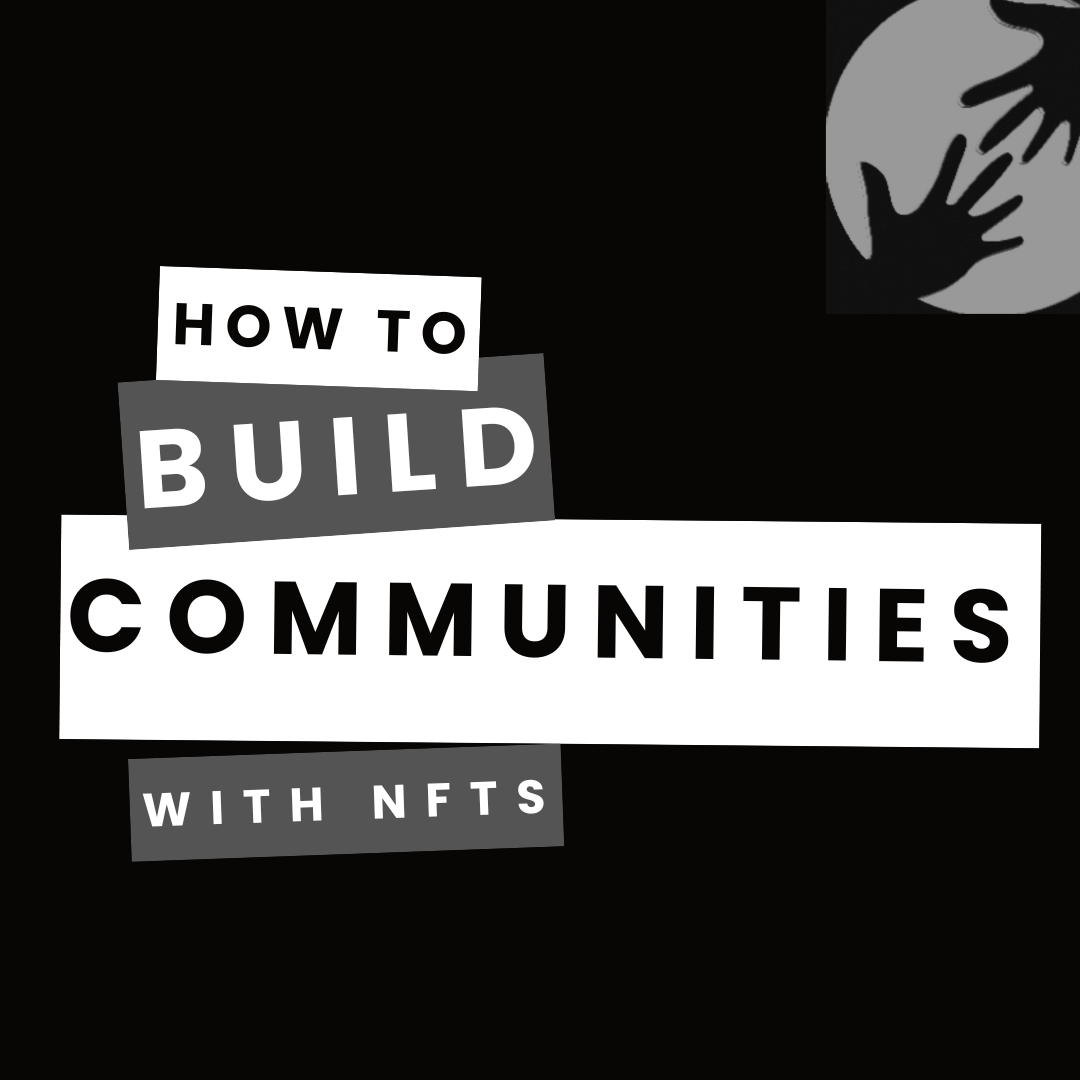 Sep 15, 2023
Thanks to NFT technology, creators in art, culture, business and technology can connect with their followers, supporters and collectors in a more engaged way by turning them into "communities."
People's main motivation in being a part of these communities is a shared:
– purpose,
– taste,
– social status,
– friendships, and
– feeling of belonging.
Philosopher Albert Camus defines attractiveness as "a way of getting the answer yes without having asked any clear question." The most attractive communities are the ones in which members:
– share pleasant moments with others,
– are rewarded for their contributions with fair incentive mechanisms,
– socialize together
– celebrate success and confront failure as a team, and
– abandon routine and instead take initiative.
In engaged communities, members help the creators in
– spreading word about their creations,
– financing the works,
– design and development,
– testing,
– technical support,
– real-time feedback in development, and
– making critical decisions via proposals and voting.
Community engagement is incredibly important for creators that aim to make people active community members who share a sense of inclusion. Therefore creators have also begun to hire or play the role of "community managers"which includes tasks like:  
– strategizing, coordinating, and monitoring community activities;
– maintaining a culture that fosters exchange of ideas, and experimentation;
– implementing new tools that improve community engagement;
– forming working groups;
– collaborating with and learning from other communities.
– creating a welcoming environment,
– moderating and monitoring community conversations, and
– setting the tone.
Most engaged communities with highest level of connection apply the following best practices throughout the community funnel:
Strategy:
– Be aware that the driver of greater impact is a thriving community.
– Clearly define the purpose and values of the community, and make them visible in every communication channel.
– Don't build a community just to market your creations; instead, build a community that is motivated to collectively develop and self-market them.
– Apply the token gated approaches to create and manage different types of memberships.
– Collaborate with other creators and organizations to join communities and leverage synergies around common interests and purpose.
Accountability:
– Decentralize key processes to community members as much as possible, and create a sense of shared accountability and ownership.
– "Come together, build together": Create a community that includes not only active users but also developers, designers, and content creators.
– Aim to not only use the skills of community members but also to develop skills through peer-to-peer coaching.
– During times when you need to boost community support, reward even small tasks such as signing up for a newsletter, posting retweets, and publishing social media posts mentioning projects and new creations.
Development:
– Build your community around an authentic story
– Establish the mechanism required to generate and share new ideas with the community.
Onboarding:
– Welcome newcomers as much as possible. Don't forget how they may feel as they enter an entirely new context.
– Employ communication strategies designed to prevent newcomers from feeling lost and alone.
– Make the onboarding process as easy and fast as possible.
Culture:
– Create a community aura that makes members feel as if they are citizens of a specific subculture or lifestyle.
– Unite new and existing members through events
– Monitor conversations among members, and prevent toxic behavior that goes against the community's values.
– Don't allow the topic of NFT and token prices to dominate conversations and thereby deteriorate community values and motivation.
Motivation:
– Create incentive mechanisms for core contributors, loyal and active members; incentives such as early access to future works can make the community truly "sticky."
Communication:
– Tune in to the frequency of the community by monitoring dialogue on Discord, Twitter, Telegram, and other communication channels.
– Create a communication culture and platform that motivates members to share best moments, experiences, and knowledge with the community.
– Use social media effectively to share plans and achievements in order to attract new community members and keep energy high.
– Don't make social media the only internal communication channel. Rather, use collaboration tools like Discord to maintain full control of communication with members.
– Know that regardless of the communication platforms being used, community relies on culture rather than technology.
– Build credibility and trust in the community by organizing regular 'Ask Me Anything' (AMA) sessions in which you share the status of project roadmaps, and invite feedback from community members.
Monitoring:
– Place more importance on the number of active community members you have rather than on the number of social media followers.
– Continuously monitor community engagement metrics such as active participation rates, community traffic, sign-ups, airdrop ROIs, and conversion rates.
– In addition to quantitative metrics, also measure qualitative metrics such as energy of conversations and level of collaboration among community members.
Coco Chanel once said, "In order to be irreplaceable one must always be different." This "difference" and competency gained by a community-centered strategy might not only help creators to solve today's challenges but also prepare them for the future.