Our Web3 UX Design Mentor Book is Published on Amazon.com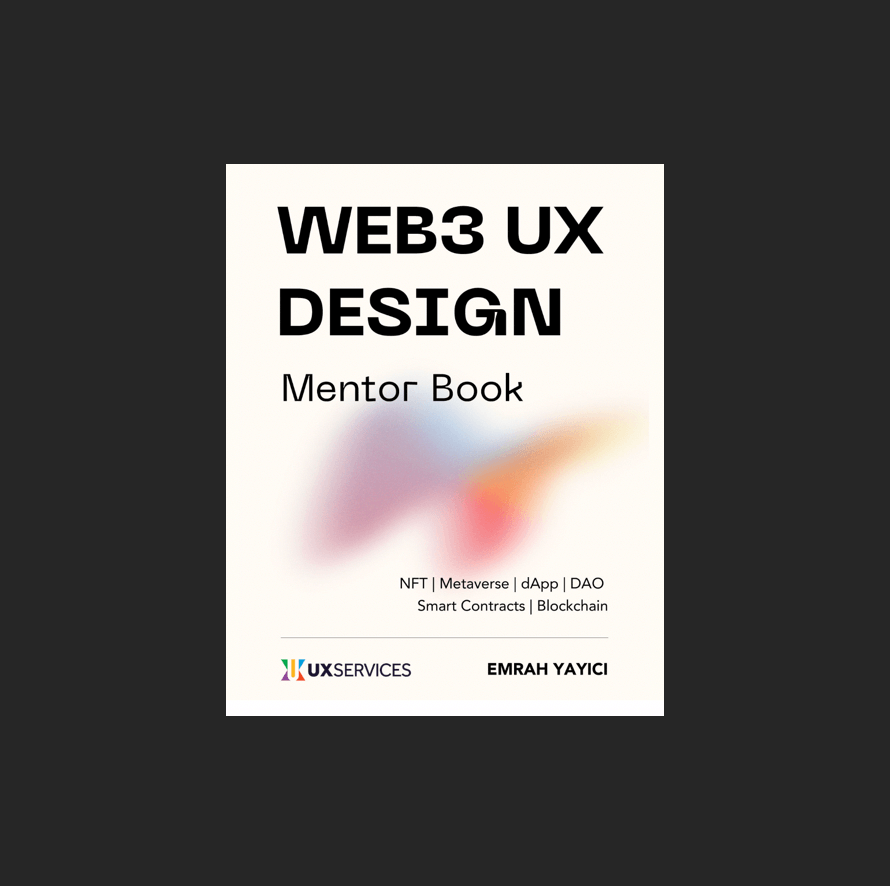 Aug 29, 2023
Currently, Web3 technologies such as dApps, smart contracts, NFTs, the metaverse, DeFi, GameFi and cryptocurrencies are primarily used by a crypto-native minority group.

In order to fully realize the potential and become mainstream, the Web3 ecosystem must:

– move from speculation to utility,
– create more innovative use cases that will introduce Web3 to the masses, and
– resolve usability problems that prevent Web3's adoption by average internet users who may not know how to set up a wallet, buy cryptocurrency, stake tokens, or mint NFTs.

To overcome these challenges, UX designers, business analysts, marketing professionals, brand executives and product management teams should have knowledge of:

– Community Building & Engagement,
– Web3 UX Design Process,
– Purposeful dApp Development Principles,
– Web3 UX Design Standards and Principles,
– Metaverse UX, and
– Creator Economy and 3D Thinking.

Our Web3 UX Design Mentor Book explains each of these knowledge areas with real-life examples, case studies, international standards, principles, tools, and techniques.

The book also aims to guide users to seek inspiration from the perspectives of ancient wisdom, philosophy and art in creating "the new" in the age of the creator economy.